Point and Shoot

Saturday, October 4 : 12:06 AM : 2 comments :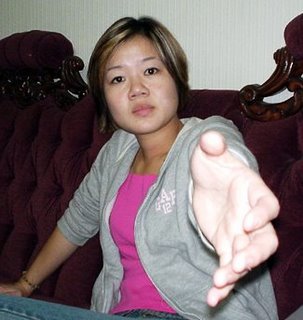 I recently purchased

a new camera to replace my beloved Sony DSC-U20. I think I suckered George into getting it for me in 2001. Seven years later, it's clearly outdated. It doesn't have zoom, the viewing screen on the back is maybe a half inch square, the most advanced technology went into making it blue, it's a mere two megapixels, the list goes on. All these faults aside, it does have one great asset: its tiny size. The camera is about half the length of a candy bar and perfect for on-the-go. Of course, whenever I would take it out to capture an essential moment, people would invariable say, "Wow, it's so small!" There's not much to say after that except, "Okay, let's take that picture..."

After seeing seniors, women, and the occasional child outclass me in the camera technology department, I decided I should really get a new camera. My geek cred was at stake. Meet my new best friend, the Canon SD1100IS. Near infinite zoom, video capturing abilities, eight megapixels of madness, facial recognition, and a (relatively) more manly size. I'd go on about how pretty it is but I don't want to gush. But seriously, it's so pretty and silky smooth. It reminds me of drinking a chocolate Silk soymilk. Ummm.

I feel like Clark Kent post transformation. It's amazing. Needless to say, I operate the camera with the wrist strap tightened at all times for safety. My only regret is that I didn't upgrade before I went off on weeks of traveling. I guess it was just one last ride into the sunset for the Sony.



The photo with

this entry is the first picture I took with the tiny camera. Note that George is already regretting buying me anything -- or just being really grabby. A coerced gift is still a gift, George. Here is the rest of the pictures I first took with this camera, from a trip to Taiwan that made me and Victor swear off visiting our homeland for the foreseeable future.

And while we're here, the pictorial history of George's hair, with some updates!